Provider
Package Name
Package Features
Pricing
XFINITY Voice Unlimited®

Unlimited nationwide talk and text
XFINITY Connect app
Caller ID on your devices & home phone

Enter Address Above
to See Deals
Home Phone National

Unlimited Calling in the U.S., U.S. Territories, Canada, Puerto Rico, Mexico, Hong Kong, China & India
13 calling features + Voicemail & VoiceZone®

Enter Address Above
to See Deals
Telephone Essential

Unlimited local calling
Premier Feature Pak with 13 of the most popular features including Call Waiting & Caller ID
Voice Mail

Enter Address Above
to See Deals
Charter Spectrum Voice™

Unlimited calling in the U.S., Canada, Puerto Rico, Guam and the Virgin Islands
Includes voicemail and 13 popular calling features

Enter Address Above
to See Deals
Optimum Voice

Unlimited calling in the U.S., Canada, Puerto Rico and US Virgin Islands.
All your favorite calling features included

Enter Address Above
to See Deals
Essential Home Phone

Crystal clear Unlimited Local Calling
150 Long Distance Minutes per month
Call privacy, Caller ID, Call Waiting, 3-Way Calling, Speed Dial and more

Enter Address Above
to See Deals
U-verse Voice

Crystal Clear Wireless Calling
20+ popular Calling Features
Choice of Calling Plans or Unlimited Calling

Enter Address Above
to See Deals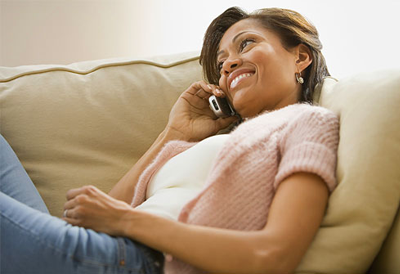 Cable Provider Deals on Home Phone Service
Home Phone service from Cable Providers are priced competitively with a variety of popular features and the best sound clarity. Homes are usually directly connected to phone lines via cable, fiber optic, or telephone lines. Phone service through cable companies usually come with features like call waiting, call forwarding, and caller ID. You can receive the best value from plans that include unlimited local and long distance calling to anywhere in United States, and usually Canada, and Mexico, too. If you're looking for a reliable service with a suite of popular features, cable phone service may be the best solution. To see your available phone services and more accurate prices just enter your address above!
Home Phone Service is a Reliable Backup for Your Mobile Phone
In addition to being a great value for long distance calling, a home phone can be a great backup for mobile phones in case of emergencies, loss of your mobile phone, and compatibility with a home alarm system. You can also enjoy the benefits of having an additional private line for exclusive use of family and friends. If you're looking for an additional private line and a reliable service with an array of great features, a land-line phone service may be the best solution!