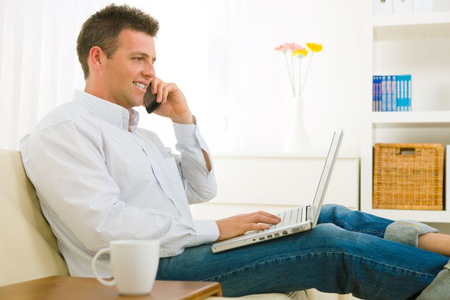 Do More with Faster Speeds from Windstream Internet
Enjoy Windstream™ High-Speed Internet now delivering speeds up to 1 Gig, depending on what is available in your area. With faster speeds you can work from home, video-chat, download music faster, watch movies online, and easily send and receive large files. Windstream also offers additional features like Home networking, online backup, 24/7 tech help, and advanced security plans. Multi-task by talking and surfing at the same time by combining Windstream™ Internet with Windstream™ Home Phone service, or get High-Speed Internet as a standalone service.
✓ Download speeds up to 1 Gig
✓ Identity Protection + Anti-Virus Protection + Equipment Protection
✓ No long-term commitment required
Get Windstream Shield® Security to Protect Yourself
Windstream offers three security packages suited to your security needs— from basic Windstream Shield Lite to a more robust Windstream Shield Premium package. No matter which Shield package you choose, these security packages will give you peace of mind and confidence knowing your personal information is protected against malware, personal ID theft and other essential features. To purchase one of the Windstream Shield packages, you must first add a Windstream Internet package to your cart.
✓ Shield Lite
✓ Shield Standard
✓ Shield Premium